Our Daily Bread. "I Have Prayed for Thee" To every Christian comes the word that was addressed to Peter, "Satan hath desired to have you, that he may sift you as wheat: but I have prayed for thee, that thy faith fail not" (Luke 22:31, 32).
Happy Friday Have a blessed one Reflect & Pray How will you live today like Jesus is coming soon? How does knowing He could return any day affect your choices? Jesus I look forward to the day You'll return May I use the time I've been given to honor You and to serve others well
|

OUR MISSION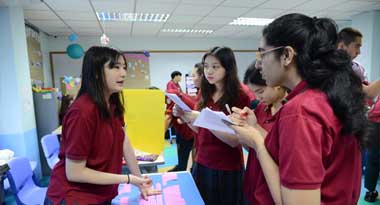 Trinity International School (TRIS) is a student-centered Kindergarten through Grade 12 Christian institution dedicated to a holistic education in which children grow physically, socially, intellectually, and spiritually. At TRIS, serious academic study is combined with the development of personal values such as honesty, compassion, integrity, and respect, all while helping children to develop self-esteem and confi-
|

STUDENT LIFE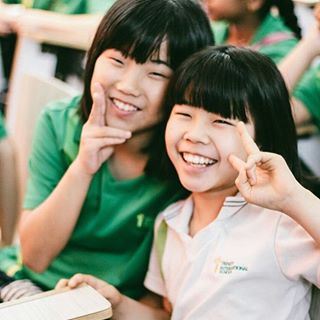 TRIS is a dynamic, stimulating environment wherein each and every student is driven to excel, not just in academics but also in their extracurricular activities. TRIS Family not only brings premier education closer to home, but also
|

TOP STORIES
<Click the image to see more details>
EXPECTED SCHOOL-WIDE LEARNING OUTCOMES (ESLO)
A TRIS Student..

.





Accreditation and Affiliations
Trinity International School is licensed by the Thailand Ministry of Education (MOE), and is a member of the International Schools Association of Thailand (ISAT). The TRIS Thai curriculum is accredited by the Office for National Education Standards and Quality Assessment (ONESQA), and the International Program is accredited by the Western Association of Schools and Colleges (WASC).
Accredited and Licensed by:

WASC

ONESQA

Thai Ministry of Education
California Dep. Education